Nie je to len životný štýl, ktorý nás "núti" hľadať alternatívne produkty. Či ste vegetarián, vegan, alebo máte zdravotné problémy, všetci sa zhodneme na tom, že chceme kvalitný život bez zbytočnej záťaže trávenia. Našťastie alternatíva je a je veľmi chutná a dokonca cenovo dostupná. Reč je o Konopnom mlieku.
Cann Konopné mlieko ponúka skvelú náhradu za kravské alebo kozie mlieko. Má krémovú, lahodnú konzistenciu s orieškovou príchuťou. Jeden pohár dodá 50 % odporúčanej dennej dávky omega-3 nenasýtených mastných kyselín. Konopné mlieko neobsahuje žiadny cukor ani cholesterol. Je preto veľmi vhodné pre ľudí s nadváhou, či pre ľudí so srdcovo-cievnymi ochoreniami. Obsahuje vitamíny a živiny, ktoré pomáhajú pri starostlivosti o pleť. Ďalším parametrom je nulový obsah všetkých známych alergénov.
So superlatívmi sme ešte neskončili. Cann Konopné mlieko je tiež bohaté na prirodzený obsah vitamínov A, B1, B2, B3, B6, C a E. Ďalej obsahuje vysoký podiel antioxidantov, vápnika, horčíka, zinku a železa. Skvelé na povzbudenie imunity.
Konopné semená z ktorých sa nápoj vyrába, sú často nepresne spojené s marihuanou, takže predstava pitia konopného mlieka je pre niektorých ľudí neatraktívna. V  konopných semenách však nie je žiadne THC ( tetrahydrokanabinol ) a tento nápoj sa v žiadnom prípade nepovažuje za drogu alebo nezákonný produkt.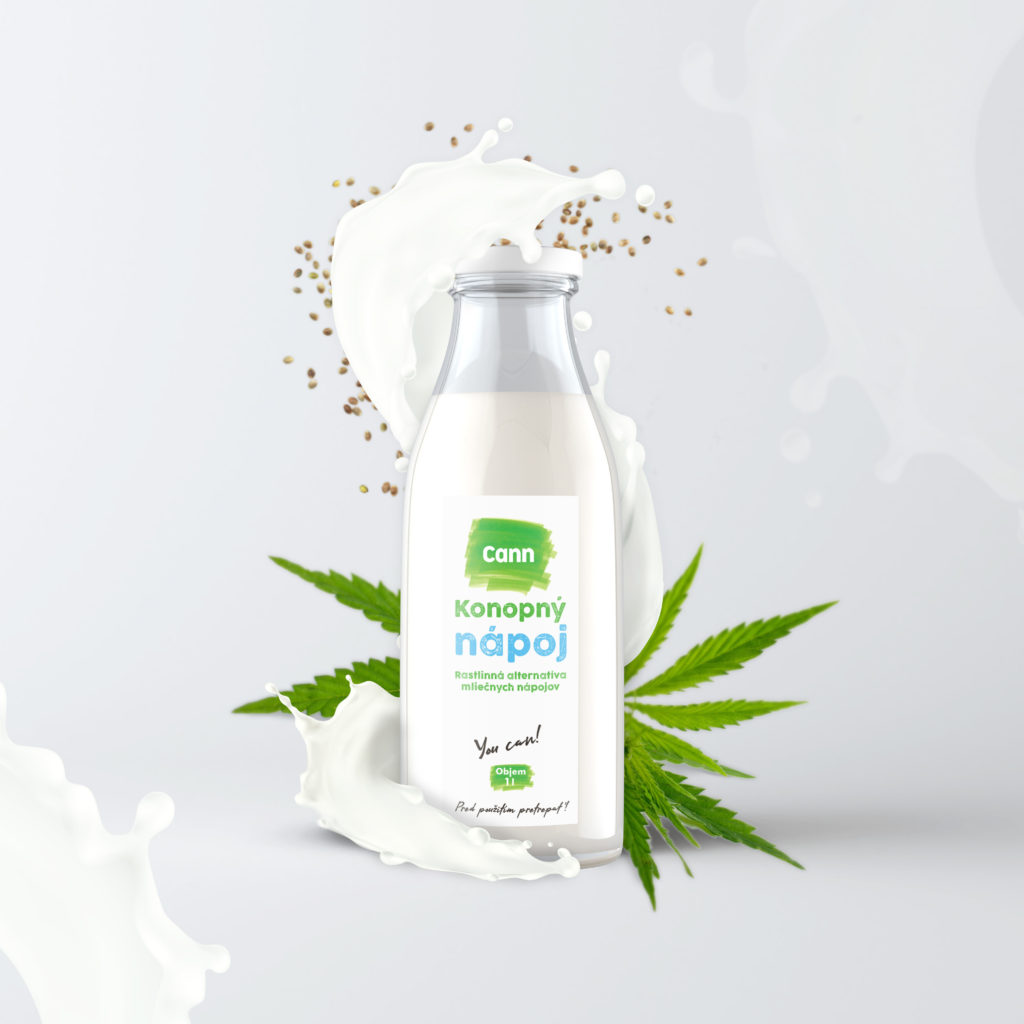 Je to Vegan produkt určený pre ľudí so zdravým životným štýlom, športovcov. Prídu si na svoje aj ľudia s intoleranciu na laktózu a celiatici. Naše konopné mlieko môžete využiť na všetko na čo sa používa bežné mlieko, len je zdravšie, humánnejšie a ekologickejšie.
Vyjdite zo zabehnutých koľají a dodajte vďaka Konopnému mlieku novú chuť  už známym jedlám. Cann Konopné mlieko má naozaj všestranné využitie. Pripravte si s ním vločky, pridajte si ho do kávy… Tú chuť si určite zamilujete.
Náš tip: Mlieko si môžete ľahko dochutiť napríklad pridaním banánu, vanilkového cukru, medu či granka.
Chcem skúsiť konopné mlieko
Autor Alenka K.