Je sobota 9:00 ráno. Vstávam a dúfam v dobré počasie. Stačilo by počasie bez dažďa, aby sa mohla uskutočniť plánovaná upratovacia akcia v prímestských častiach Spišskej Novej Vsi. Vyzeralo to nádejne, kým sa o 9:30 nespustil dážď.
Nevadí, pár dni neskôr bol sviatok a voľný deň pre každého. Ideál pre druhý pokus upratovacej ekšn. S Patrikom z Mobake sme si ráno 8.5 rozdelili vrecia i rukavice a vybrali sa na znečistené miesta , ktoré sme predtým vytipovali. Začali sme s v skromnom počte. Jedna skupinka na Tarči a druhá pri Poliklinike. Boli sme potešení, keď sa počas dňa počet dobrovoľníkov zvýšil. Zapojilo sa 15 ľudí, ktorým vďačíme za objem vyzbieraneho odpadu – 80 vriec s odhadovanou hmotnosťou vyše 1 tony.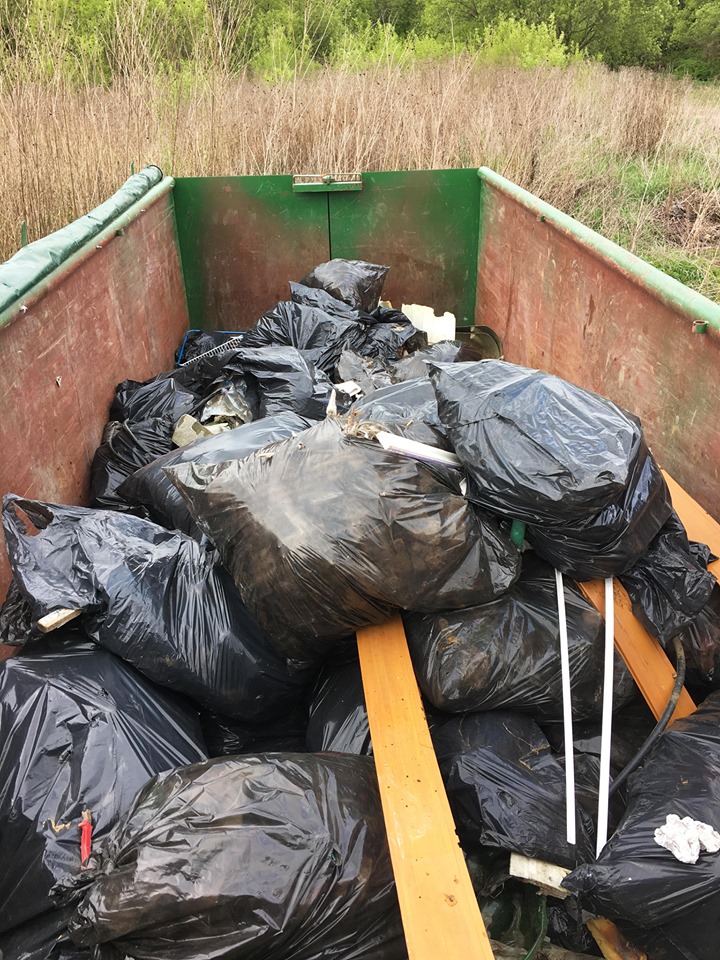 Odpad sa nachádzal vo vode, na tráve alebo v ťažko dostupných miestach pod kríkmi a tŕňami. Príroda sa pokúšala popasovať s rozkladom tetrapakov, konzerv, kabeliek a ďalších. Častým javom boli fľaše a obaly, v ktorých rašil mach, sídlil hmyz a do ktorých sa zakoreňovali rastliny. Tak isto fľaše doslova vrastené v stromoch, ktoré nebolo možné vytiahnuť. Obaly od potravín, ktorým záruka skončila pred 8 rokmi a tiež obaly, ktoré dnes už nahradil moderný dizajn.

Vždy sa však jednalo o prvotne štádium rozkladu, ktorý by trval ešte mnoho rokov. Napriek tomu , že chceme, aby sa naša Zem čo najstatočnejšie popasovala s odpadom, nemôžeme dopustiť rozkladanie odpadov, rôznych a hlavne syntetických materiálov do našej pôdy a vody. Zúfalo zvyšujúce sa množstvo odpadu v riekach, oceánoch a pôde si vyžaduje našu pozornosť.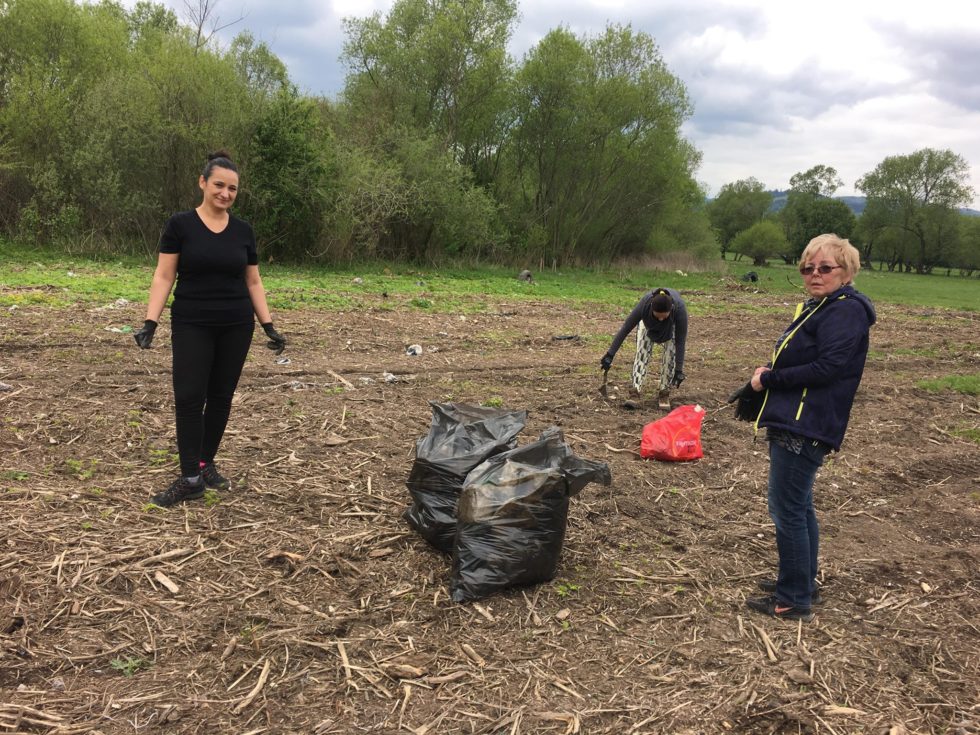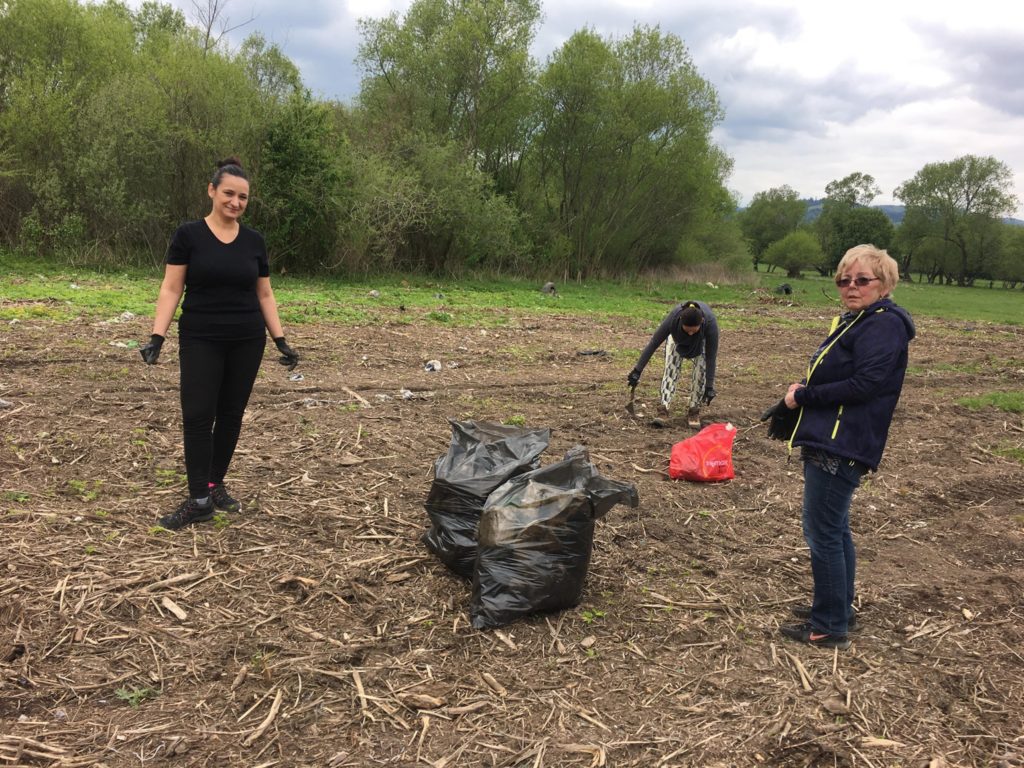 Závisí od toho kvalita našej stravy, pitnej vody a nášho zdravia. Samozrejme, to vplýva na všetko živé. Pokiaľ prižmúrime oči teraz, zajtra môže byt neskoro. Navyše podľa vedeckých štúdií a predpokladov vývoja klimatických podmienok na Zemi, bolo neskoro už včera.

1 prezdieľaný status, 1 zodvihnutá fľaša, 1 vyzbierané vrece, nie sú riešením. Riešením je zdôrazňovanie dôležitosti zodpovedného sa správania voči prírode a hlavne aplikovanie týchto princípov v dennom živote. Riešením je pochopenie prepojenia prírody a človeka a pripustenie si ekologických problémov, ktorým čelíme.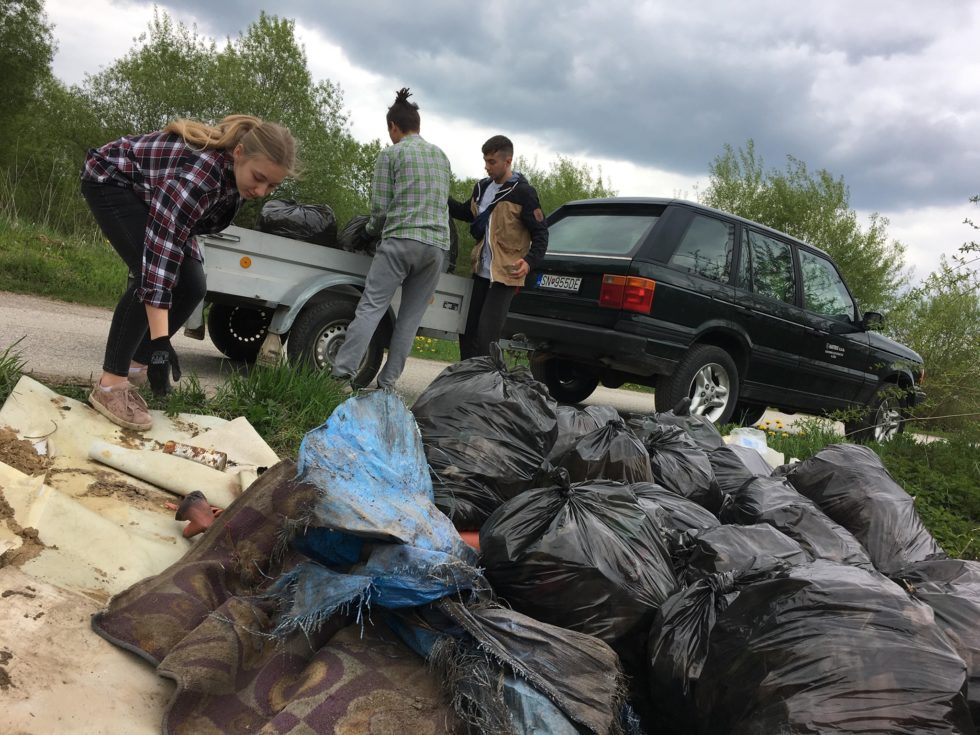 Ak očakávame, že zo dňa na deň nastanú zásadné zmeny priorít vo vláde, v správaní veľkých korporácií a ich prístúpe k prírode sprevádzané naším konzumným spôsobom života. Mýlime sa. Je dôležité si uvedomovať náš dopad na životné prostredie. Byť si vedomý, aký odpad produkujeme, či správne ak vôbec separujeme, koľko palív spotrebujeme, čím si striekame záhradku, poprípade akú firmu kúpou produktu podporujeme. Proste musíme považovať za samozrejmosť ochranu prostredia na dobrovoľnej a vedomej úrovni.

Tipy ako začať ešte dnes?
1. Hneď nahradiť igelitové tašky trvácnejšími alternatívami.
2. Kupovať minimum balenej vody.
3. Odmietať jednorazové taniere, poháre a príbory z plastu
4. Chlieb baliť do vrecúška z ľanu, bavlny alebo konopného vlákna ( zakúpiť môžeš aj na našom ESHOPE )
5. Nesáčkovať ovocie a zeleninu pri nákupe.
6. Pozberať odpad, ktorý nám počas prechádzky padne do oka.
Ďakujeme všetkým za účasť a tešíme sa na Vás pri ďalších dobrovoľníckych aktivitách v rámci nášho práve vznikajúceho Občianskeho združenia – V spolupráci s prírodou.
Marek Horváth
Cannature